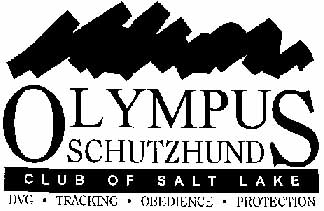 Commands
German Commands and Terminology
Commands
| | | |
| --- | --- | --- |
| English | German | Pronounced |
| Heel | Fuss | Foos |
| Sit | Sitz | Zeetz |
| Down | Platz | Plahts |
| Come | Hier | Here |
| Stand | Stey | Sctay |
| Stay | Bleib | Blighb |
| Over | Hopp | Hup |
| Go Out | Voraus | Forous |
| Go On | Voran | Foron |
| Search | Revier | Reefear |
| Bark | Giblaut | Gibloud |
| Out or Give | Aus | Owss |
| Track or Find | Such | Sue k |
Terminology
AD=Ausdauerprufung. Endurance test of either 12.5 miles or 20km. Obedience test following. Minimum age 16 months.
BH=Begleithundprufung. Traffic test. Obedience and temperment test. Requirement to compete in other Schutzhund competitions.
SCH=Schutzhund. The combination of tracking , obedience and protection. All three phases must have a passing score to achieve titles. Three levels. SCHI minimum age 14 months. SCH2 minimum age 16 months, SCH3 minimum age 18 months.
FH=Fahrtenhund. Advanced tracking degree.
WH=Wachund. Watchdog title. Guard test where dog protects areas and articles.
IPO=International Prufungsordung. Police organization. Titles are similar to Schutzhund titles. Three levels IPO I minimum age 14 months. IPO 2 minimum age 16 months. IPO 3 minimum age 20 months.
Home
Hall of Fame
Present Title Holders Gallery
Future Title Holders Gallery
Events
Links
Background photo copyright 1998 by Michael J. McDermott
-DO NOT REPRODUCE OR TRANSMIT WITHOUT PERMISSION-
Original webpage design and graphics copyright 1998 by Liz Bauer